In a recent interview,
Shanna Moakler
, Travis Barker's ex-wife, aired her very strong disdain of the Kardashians. Although she did not specify any particular instances, she did say that her emotions were based on her own experiences and encounters. Moakler emphasized developing oneself, protecting one's privacy, and moving forward from the past.
She was aware that there would be misconceptions, but she wanted to go forward in a constructive way, putting family, job, and well-being first. In the end, she hoped for understanding and harmony under scrutiny from the general public. what was the reason for Shanna Moakler to disdain Kardashians? keep reading to know more.
The mother of the drummer's two kids has also claimed in the past that the Kardashians are "destroying" her "family" and isolating her from her children."
In a recent interview, Shanna Moakler, 48, explained that she doesn't like the Kardashians for "personal reasons." In an interview with Page Six, Travis Barker's ex-wife, who is now married to Kourtney Kardashian, 44, claimed she was good as long as Travis was "happy," but she wouldn't say for what reasons.
On July 17, she told the publication, "I have my own personal reasons for not liking the Kardashians, which I won't get into, but as long as he's happy [and] as long as they are good to my kids, that's all I care about,"
Who is Shanna Moakler
Shanna Moakler is an American model, actress, and reality TV personality. She was born on March 28, 1975, in Providence, Rhode Island. Shanna first gained prominence as a model, winning the Miss New York USA pageant in 1995 and later becoming the first runner-up in the Miss USA pageant the same year.
Moakler has appeared in various TV shows and movies, including her role as a Victoria's Secret model in the film "Piranha 3D." She is perhaps best known for her appearances on reality TV shows. She starred in the reality series "Meet the Barkers" alongside her then-husband, musician Travis Barker. The show aired from 2005 to 2006 and followed the couple's daily lives.
Shanna Moakler relationships
In terms of personal life, Shanna Moakler has been involved in several high-profile relationships. She was previously married to Travis Barker, the drummer of the rock band Blink-182, from 2004 to 2008. They have two children together, named Landon and Alabama. Moakler has also been linked to other celebrities, including Billy Idol and Oscar De La Hoya.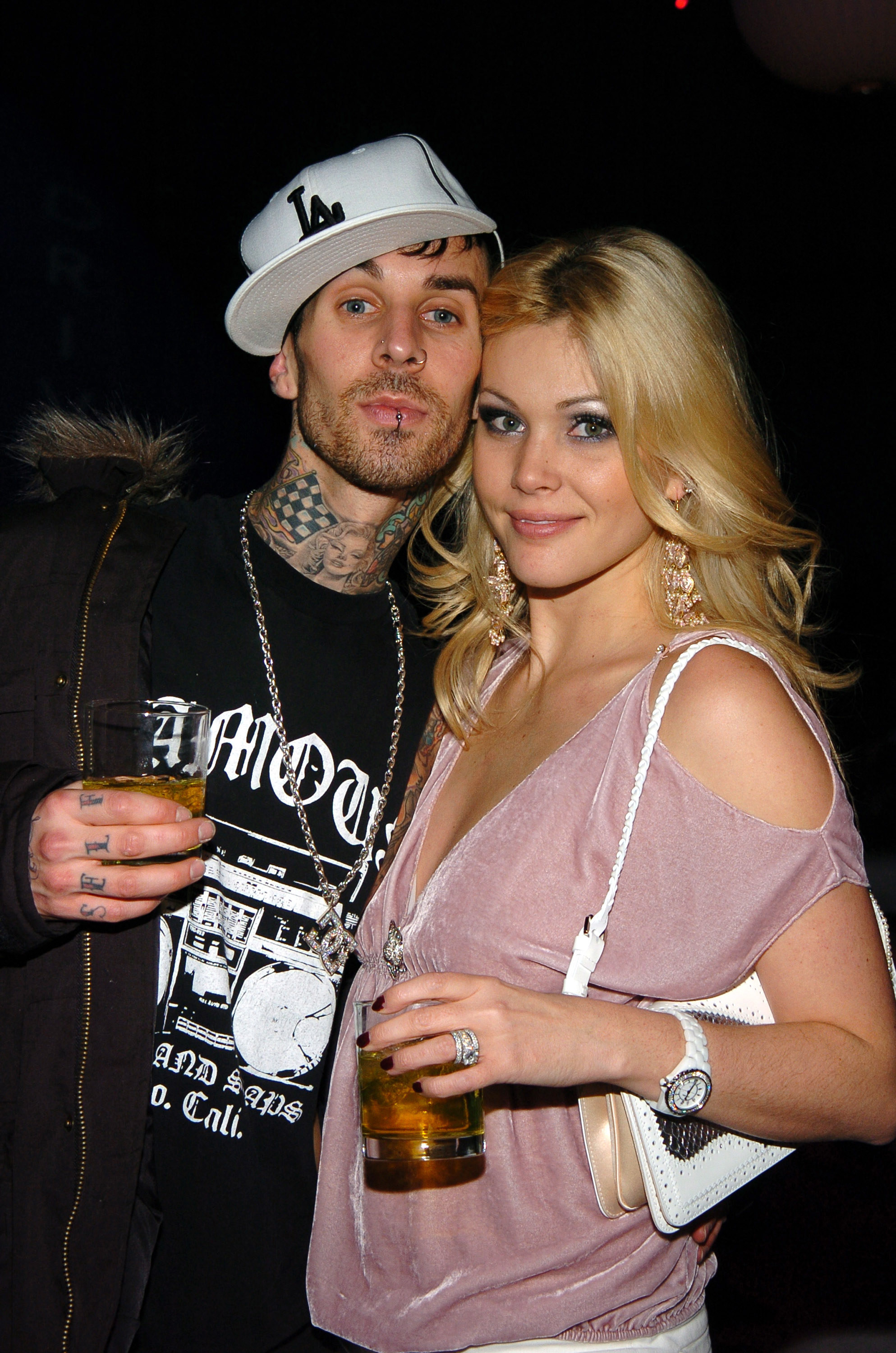 In previous interviews, Shanna has said that she doesn't like Kourtney or the other Kardashians. The blonde beauty, who has children with Travis named Landon, 19, and Alabama, 17, accused the founder of Poosh in 2021 of "destroying" her family.
"Yay for me," she said at the time, according to TMZ, "because my family is broken because of this family and now my kids and I are alienated from each other because of another sister in the family." In response to the question of whether she had a message for Kourtney, she replied, "Thanks for destroying my family."
Recently, Shanna said on Instagram that Kourtney "[posts more social media pictures] of my kids [than] her own." Shanna seemed to have a more upbeat outlook after a social media fan inquired about her thoughts on the news that Kourtney and Travis are expecting their first child together in June. Very happy for them, hoping they have a wonderful time reviving the world, she wrote.
The MTV reality series Meet the Barkers featured the marriage of Shanna and Travis, which lasted from 2004 until 2008. Two seasons of the popular show, which debuted in 2005, covered some of their marriage's most poignant events, including Shanna's second pregnancy with Alabama. Shanna told Page Six that she doesn't believe Travis is the same person he was back then after sharing those memories with him.
"I haven't been with him for well over a decade. But you know what — he's not mine," she said. "He's not the person that I was with anymore. He's a completely different human being, so I don't even really know him as a man right now. I don't even know if we would be compatible or even good for one another anymore because he's not the person that he was on Meet the Barkers."
Travis Barker earlier relationships
Travis Barker has engaged in prominent partnerships in his personal life. From 2004 to 2008, he was married to former Miss USA Shanna Moakler; the couple has two kids. 2008 saw a horrific plane crash that left four people dead, including two of Barker's close friends, and left him with significant injuries.