MS Dhoni net worth 2023: Mahendra Singh Dhoni, an iconic figure in Indian cricket, has left an everlasting impact on the sport as one of the most accomplished and revered captains. Today, on July 7, the legendary cricketer celebrates his 42nd birthday, evoking strong emotions from his dedicated fans. 'Dhonimania' is in full swing as everyone celebrates the occasion.
In a grand gesture, a passionate fan from Hyderabad has erected a towering 52-feet cutout of the cricketing icon in the city. Dhoni's incredible fan following reflects his exceptional talent and outstanding achievements. Known for his composed demeanor and exceptional leadership abilities, Dhoni led the Indian cricket team to victory in all major ICC tournaments, a feat unparalleled in the history of the game.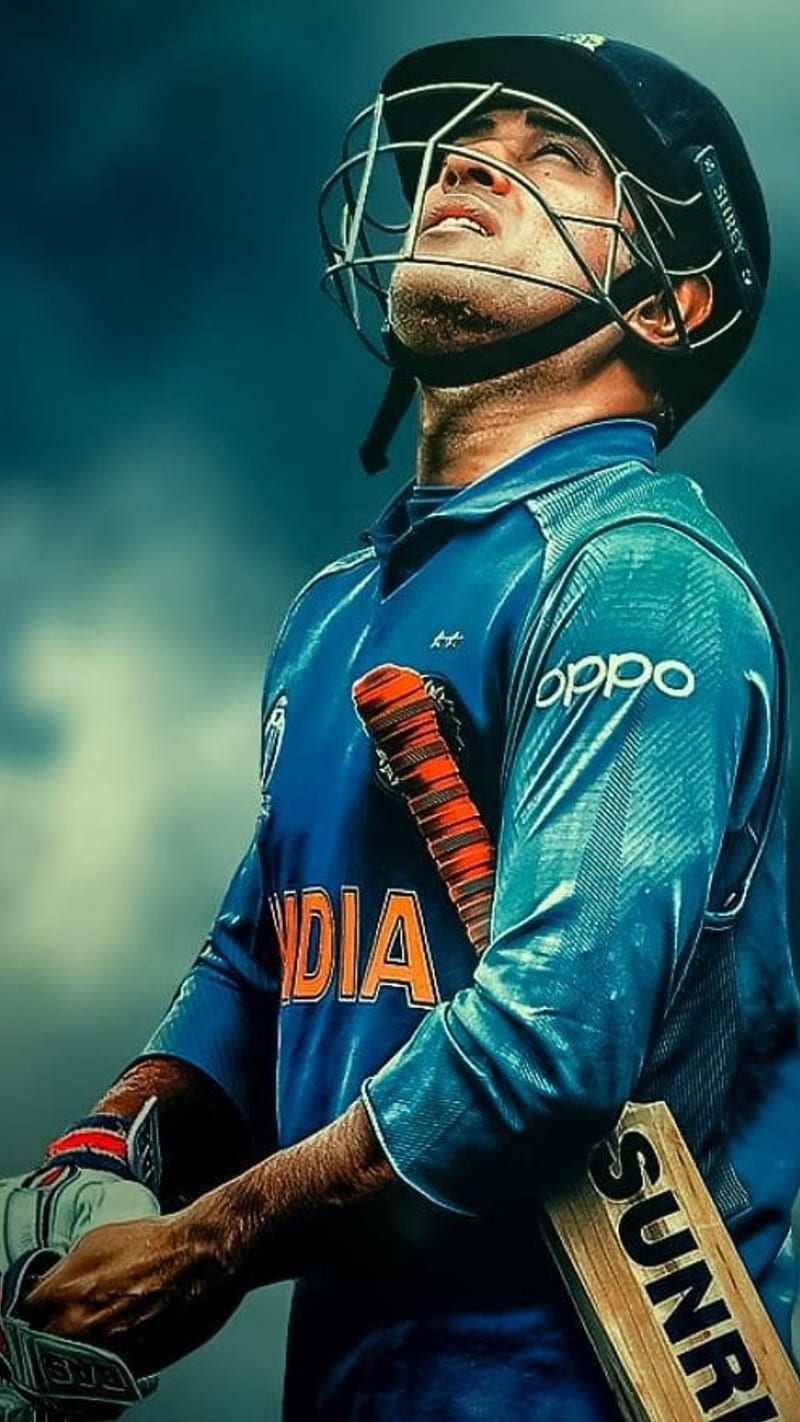 we are going to explore some intriguing aspects of his life. In India, cricket is regarded as a form of worship, and players are elevated to god-like status by their fans. Dhoni, affectionately known as "Mahi," is a revered cricketer who has guided India to numerous victories. As the captain, he played a pivotal role in orchestrating many of India's significant triumphs. Let's take a look at MS Dhoni net worth 2023. But first…
Who is Mahendra Singh Dhoni
Mahendra Singh Dhoni popularly known as MS Dhoni, is a former Indian cricketer who captained the Indian national cricket team. Born on July 7, 1981, in Ranchi, Bihar (now Jharkhand), India, he comes from a Hindu Rajput family, with his father Paan Singh having moved from Uttarakhand to Ranchi for work. Dhoni has a sister named Jayanthi Gupta and a brother named Narendra Singh Dhoni.
Dhoni's exceptional skills in cricket have placed him among the all-time greats of the sport. He made his debut for the Indian cricket team in 2004 as a wicketkeeper-batsman, showcasing his remarkable abilities. With finesse and flair, he quickly made his mark in the history of cricket. The year 2007 saw India triumph in the ICC World Twenty20, followed by successes in the 2010 and 2016 Asia Cups, the historic 2011 ICC Cricket World Cup, and the esteemed 2013 ICC Champions Trophy.
Dhoni's impact extended to the Indian Premier League (IPL) as well, leading the Chennai Super Kings to three IPL titles and becoming an integral part of IPL history. He also led his team to victory in two Champions League T20 tournaments. We are going to breakdown MS Dhoni net worth 2023 for you.
MS Dhoni Income sources
1. Seven
Back in February 2016, the brand Seven approached Mahendra Singh Dhoni to be their brand ambassador. However, Dhoni took it a step further and became more than just the face of the brand. Alongside being the brand ambassador, he also became the owner of the footwear division of the brand, known as Masterstroke. This demonstrates Dhoni's business acumen and his ability to make strategic decisions in his ventures.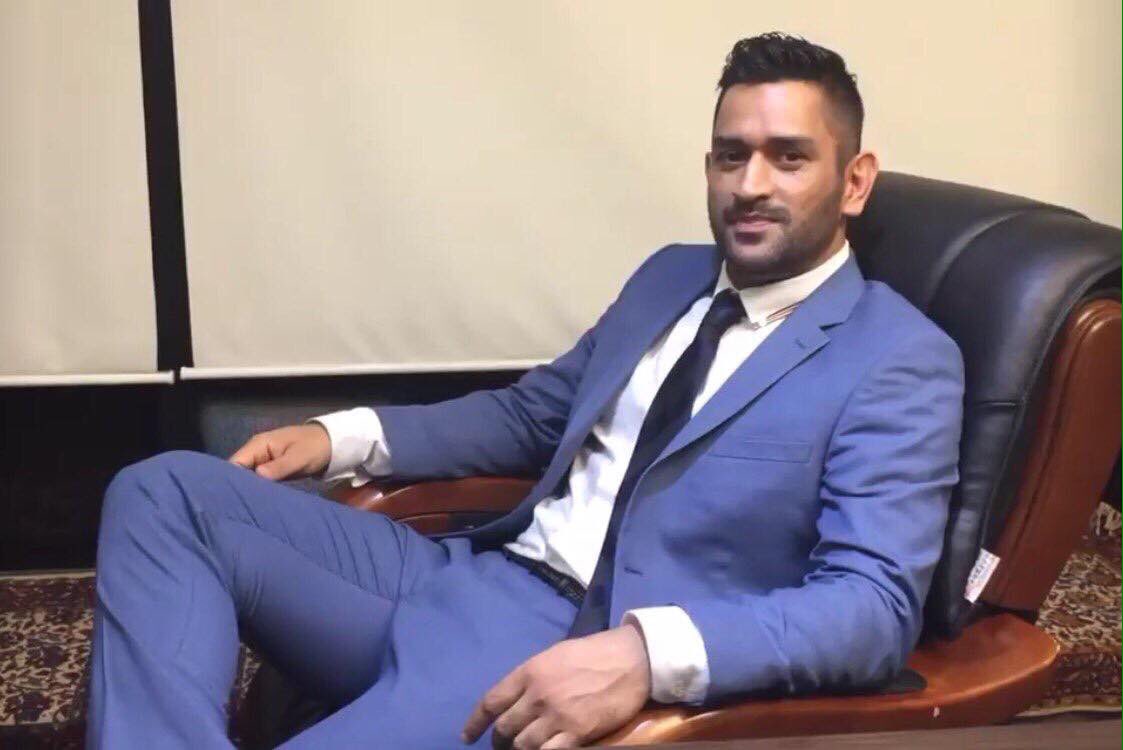 2. SportsFit by MS Dhoni
Mahendra Singh Dhoni's commitment to fitness is well-known, and it reflects in his own ventures. Apart from being a remarkable sportsperson, Dhoni has also invested in the fitness industry. He is the proud owner of SportsFit World Pvt. Ltd., which operates more than 200 gyms across the country which scoops high MS Dhoni net worth 2023. This showcases his passion for promoting fitness and reflects his involvement in the business side of the industry.
3.Chennaiyin FC
Despite not pursuing a career in football, Mahendra Singh Dhoni maintains a strong connection to the sport. He expresses his passion by owning a team in the Indian Super League (ISL). Dhoni is a partial owner of Chennaiyin FC, which further solidifies his involvement in the football domain, adding to MS Dhoni net worth 2023. Similarly, his successor as the captain of the Indian cricket team, Virat Kohli, also has a stake in an ISL team, Goa FC. Both cricketers' association with ISL teams showcases their interest and support for football in India.
4. Mahi racing team
Mahendra Singh Dhoni's passion for bikes is evident through his extensive and impressive bike collection. However, what adds to the intrigue is his ownership of a racing team in the Supersport World Championship. This racing team is a joint venture between Dhoni and renowned actor Akkineni Nagarjuna.  The revenue generated from this venture boosts MS Dhoni net worth 2023.
5. Hockey team
Not limiting his sports team investments to just cricket and racing, Dhoni has also invested in hockey boosting MS Dhoni net worth 2023. He owns a Ranchi-based hockey club called Ranchi Rays, showcasing his support for the sport.
6. Mahi Hotel
In addition to his sports ventures, Dhoni has also made a lesser-known business investment in the form of a hotel. The hotel, named Hotel Mahi Residency, is a unique establishment situated in Jharkhand and does not have any other branches or franchises. The hotel contributes significantly to MS Dhoni net worth 2023.
7. Endorsements
Topping MS Dhoni net worth 2023, he has also been associated with numerous brand endorsements. He has been the face of renowned brands such as Pepsi, Star, GoDaddy, Bose, Snickers, Videocon, Boost, Orient Electric, NetMeds, and many others. These endorsements highlight Dhoni's popularity and his ability to connect with diverse audiences through his association with reputable brands.
8. Production House
In 2019, Mahendra Singh Dhoni ventured into the entertainment industry by establishing his own production banner called Dhoni Entertainment Private Limited (DEPL) accelerating MS Dhoni net worth 2023. Under the leadership of his wife, Sakshi Singh Dhoni, the production house recently announced its debut project for 2023. Titled "Let's Get Married," the upcoming Tamil movie, directed by Ramesh Thamilmani, features notable actors such as Harish Kalyan, Ivana, Nadia, and Yogi Babu in prominent roles.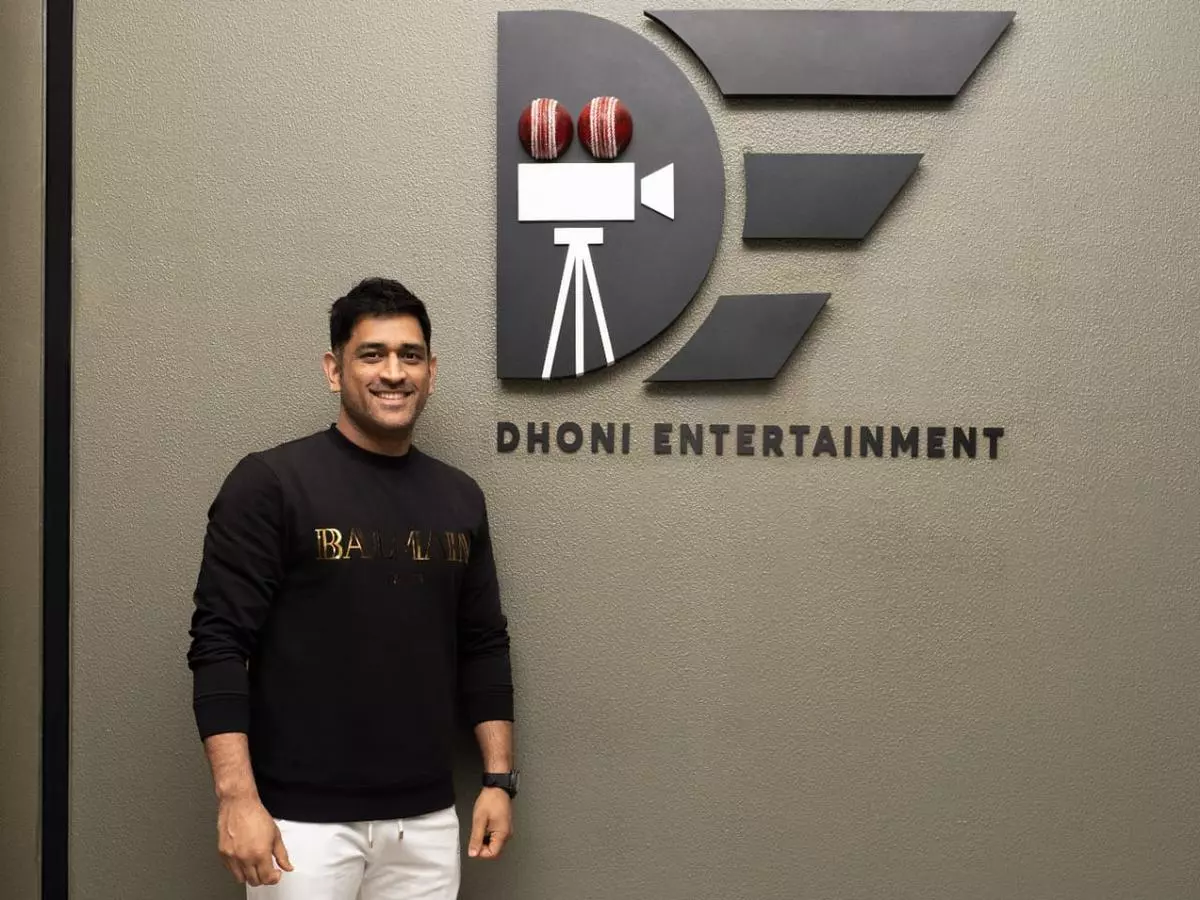 9. Food and beverages company
In addition to his involvement in the entertainment sector, Dhoni has also extended his interests to the food and beverages industry adding to MS Dhoni net worth 2023. In 2021, he became the brand ambassador for 7InkBrews and collaborated with the co-founders of Copter7, a food and beverages company, to launch a new beer named after his famous helicopter shot in cricket.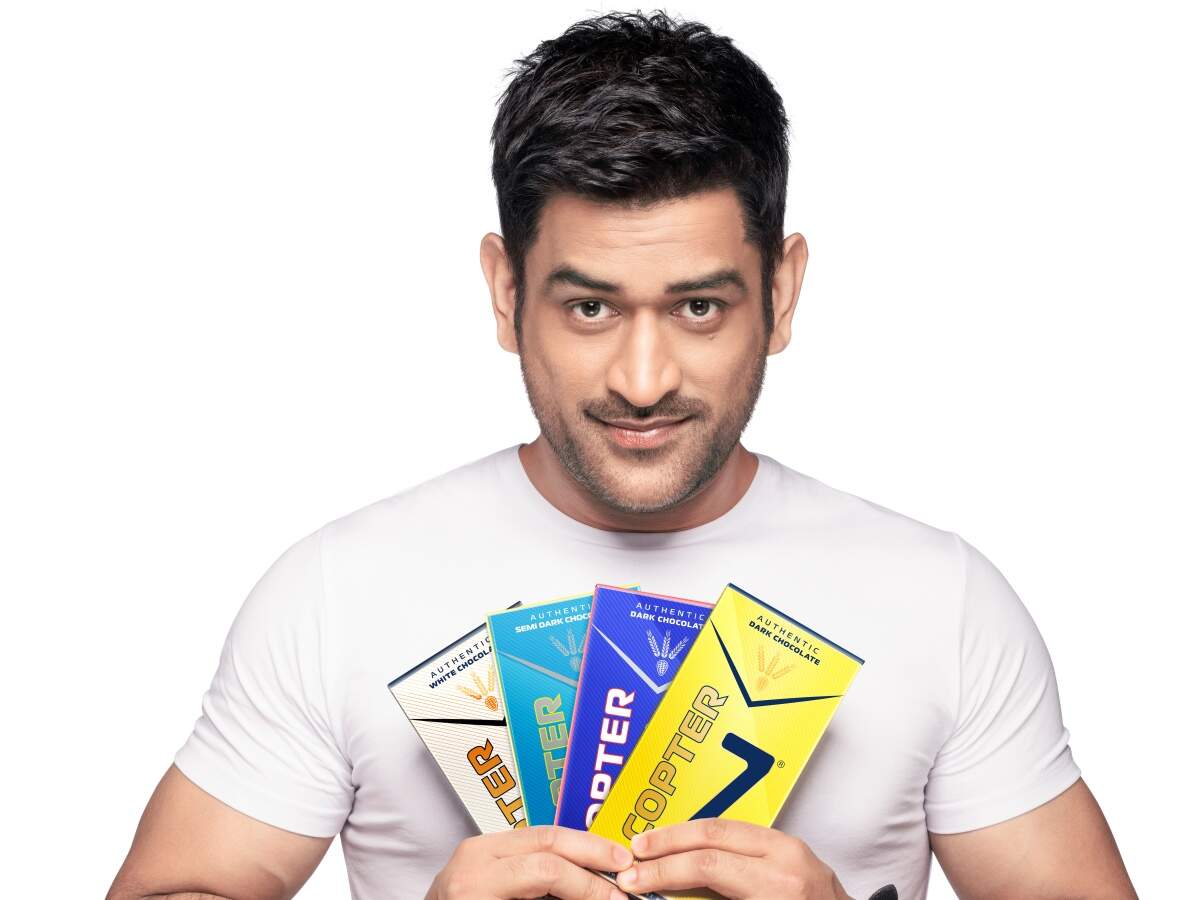 10. Khatabook
Furthermore, in 2020, Dhoni invested in the Bangalore-based startup Khatabook which sums up to MS Dhoni net worth 2023. He not only became the brand ambassador for the platform but also played a role in supporting the digital accounts management service for small businesses. With Dhoni's association, Khatabook witnessed significant growth, accumulating over five crore registered merchants within a year, as reported by Mint.
11. Chennai-based drone startup
In 2022, adding to MS Dhoni net worth 2023, he made an investment in a Chennai-based drone startup called Garuda Aerospace. Alongside his investment, Dhoni also serves as the brand ambassador for the startup, although the exact amount of his investment remains undisclosed, as reported by Zee News. The aerospace firm has also been involved in developing anti-drone systems for the Ministry of Defence, according to the same report.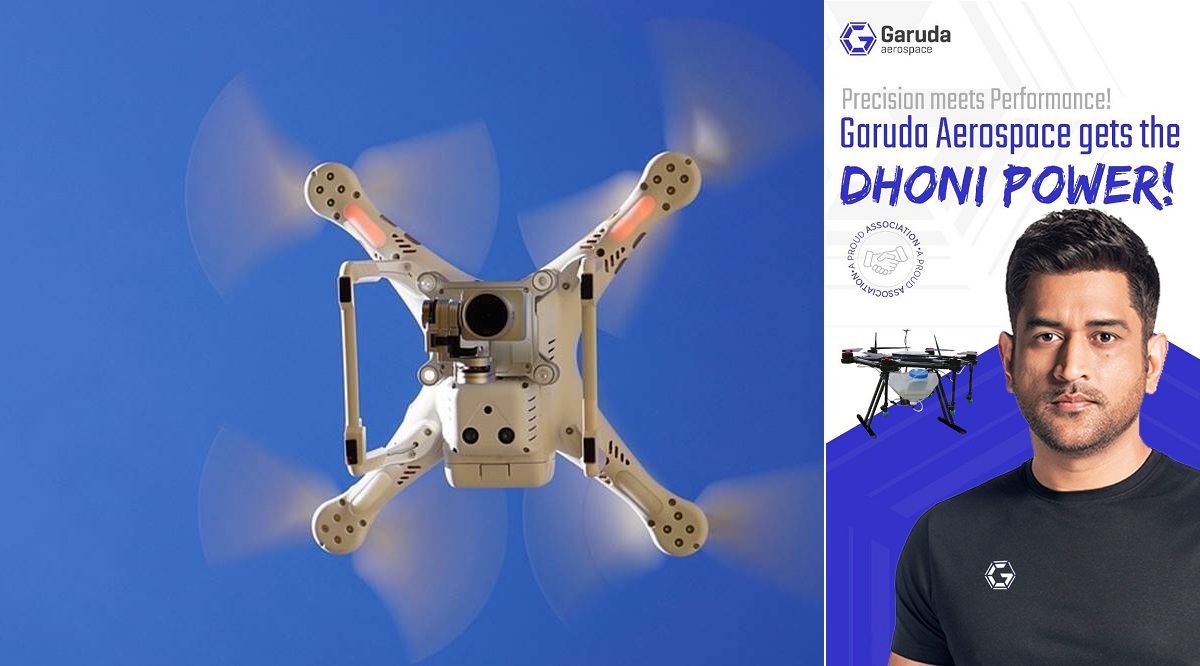 12.Marketing & management company
Furthermore, Dhoni holds a stake in Rhiti Sports Management Private Limited, a marketing and management firm scooping MS Dhoni net worth 2023. The company manages renowned cricketers such as Bhuvneshwar Kumar and Faf du Plessis, among others, as mentioned in a Zee News report.
13. Other strategic partnerships
Apart from these ventures, Dhoni has also established strategic partnerships with notable brands. This includes collaborations with CARS24, an e-commerce platform for pre-owned cars, and HomeLane, a company specializing in home interior solutions, as reported by Mint. These strategic partnerships further highlight Dhoni's diverse business engagements across different sectors indirectly boosting MS Dhoni net worth 2023.
MS Dhoni Assets
1. MS Dhoni House
To understand Mahendra Singh Dhoni's net worth, it is essential to consider his assets. Dhoni owns a luxurious residence in Dehradun, India, which he purchased in 2011, estimated to be worth around 17.8 crores, which is just 1.72% of MS Dhoni net worth 2023. Additionally, he possesses various other real estate properties.
2. Cars
In terms of vehicles, Dhoni boasts an impressive car collection that includes renowned luxury brands such as Hummer, Porsche 911, Audi, Mercedes, Mitsubishi Pajero, and Range Rover, among others. Apart from cars, he also has a notable collection of motorcycles.
3. Average salary
Dhoni's earnings are substantial, with a reported income of 4 million USD per winning match. He also commands a significant fee for his participation in Indian Premier League (IPL) matches ; 12 crores for IPL in 2022 adding up to 1.1% of MS Dhoni net worth 2023.
Athletes heavily rely on consistency to secure their salaries, and Mahendra Singh Dhoni's remarkable record as a captain and consistent victories have contributed to his financial success. In addition to his sporting achievements, Dhoni has made personal investments of 620 crores in various areas of interest. He serves as a co-owner of multiple sports teams participating in premier leagues across different sports like Hockey, Football, Kabaddi, and more in India.
Furthermore, Dhoni is involved in running various fitness centers and sports facilities throughout the country. Considering his exceptional performance and numerous record-breaking accomplishments, it is highly likely that his net worth will continue to grow in the coming years.
MS Dhoni net worth 2023
MS Dhoni, widely known as Captain Cool, holds a substantial net worth of $125 million (1030 Crore Rupees) as of 2023 (MS Dhoni net worth 2023- 1030 Crore Rupees INR). His impressive financial success has been achieved in a relatively short span of time. Dhoni is considered one of the highest-paid athletes globally, and a significant portion of his wealth stems from his illustrious cricket career, lucrative endorsements, and astute investments. Over the years, his net worth has seen a remarkable growth of 32%.
The Indian cricketer has garnered substantial earnings through high-profile endorsement deals with renowned brands like Pepsi, Reebok, and Sony. Additionally, he has made strategic investments in various businesses, including a sports management company and a chain of gyms. Dhoni's involvement as a co-owner of the Chennai Super Kings, one of the most successful franchises in the Indian Premier League (IPL), has also contributed significantly to his net worth. With three IPL titles and an estimated brand value of $75 million, the team has further bolstered Dhoni's financial standing.
Beyond his cricketing and business endeavors, Dhoni has actively participated in philanthropic initiatives, supporting causes related to education, healthcare, and animal welfare. His contributions reflect his commitment to making a positive impact on society.
Having retired from international cricket, Dhoni's income is primarily driven by endorsements, amounting to around 27 million USD, along with substantial earnings of approximately 4 million USD per match victory. Furthermore, Dhoni has earned a significant sum of 30 crores INR from the movie based on his life.
Read more: 'Mulan' star Coco Lee Passes Away, Her Whooping Net Worth Will Leave You in Splits